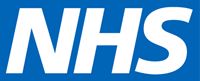 To change your password, please remember to include the domain with your username
(e.g. NECSU\Jeremy.Clarkson or Gladys.Emmanuel@ccg.informatix.loc).

Passwords must be 10 characters or more and contain at least 3 from UPPERCASE, lowercase, numbers and special characters.

Call the NECS ICT Service Desk on 0300 555 0340 if you still need help.